Boat Club Manager
Boat Club Articles & Links
Marina Dock Age©

" Innovative New Software "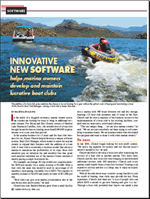 April 2008 Issue
Marina World ©
" Club management scheme
boosts marina revenues "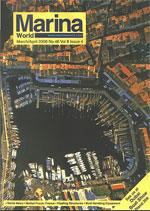 March/April 2008
No. 48 Vol 8 Issue 4


Your Success Is Our Success
We created Boat Club Manager around our five years of boat club experience. Our software was built to fit that need. This is what makes, Boat Club Managers service and software superiors to all other competitors.
Our Knowledge is your Knowledge
Boat Club Manager clubs will gain our five years of experience and we will continue to share them as we grow beyond 130 members.
Boat Club Manager Software




Web Based Reservation Software includes 12 Month Service Agreement
45 Day Training /Set-Up Consultation
Web Based Reservation Software Technical Support
Free Level Updates

Discount Upgrades When Available




Personalized Consulting




Private Tour of Bartlett Lake Marina boat club
Recommended Insurance Provider and Cost Estimates
Business Structure
Boat Negotiating Techniques
Boat Club Pricing Consultation

Website & Internet Advertising




Boat Club Contracts




Customized Boat Club Contracts

Check-off Lists




Marketing




One Year Boat Club Consultation-How to Set-Up, Promote & Grow Your Club
Proven Marketing, Sales and Promotion Letters
Marina & Club Logo Design
One Template Website Development
Custom Designs Up-sell

Personal E-mail Address