Boat Club Manager
Boat Club Articles & Links
Marina Dock Age©

" Innovative New Software "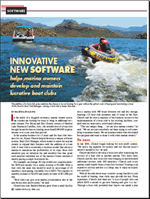 April 2008 Issue
Marina World ©
" Club management scheme
boosts marina revenues "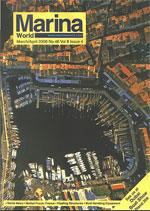 March/April 2008
No. 48 Vol 8 Issue 4


Introduces New Boaters Into The Industry
In 2007, new boat sales decreased about 15% overall. Used boat sales increased about 10%. This trend shows people are still boating, but don't want to spend the high costs of a new boat. A family runabout averages $35,000 and a competition ski boat averages $65,000. The prices are only going to go up.
The Boat Club Manager gives everyone the opportunity to enjoy the water without the major costs of owning and maintaining a boat. As a byproduct, new people are introduced into boating. Eventually when they get comfortable boating and decide to purchase a boat, they will most likely become a tenant at your marina. Your revenue stream never disappears; it just changes.